do
like it, is not one of my personal favorites. I'm not a fan of the size of the bedrooms, but I suppose for a bunch of independent teens (via InTEEN) or for a group of [young]adults trying to make a living to buy their own places and move out, it would probably be pretty good!
Since I don't have any expansions, this might also be useful in some other ways I'm not aware of. :O So, you never know!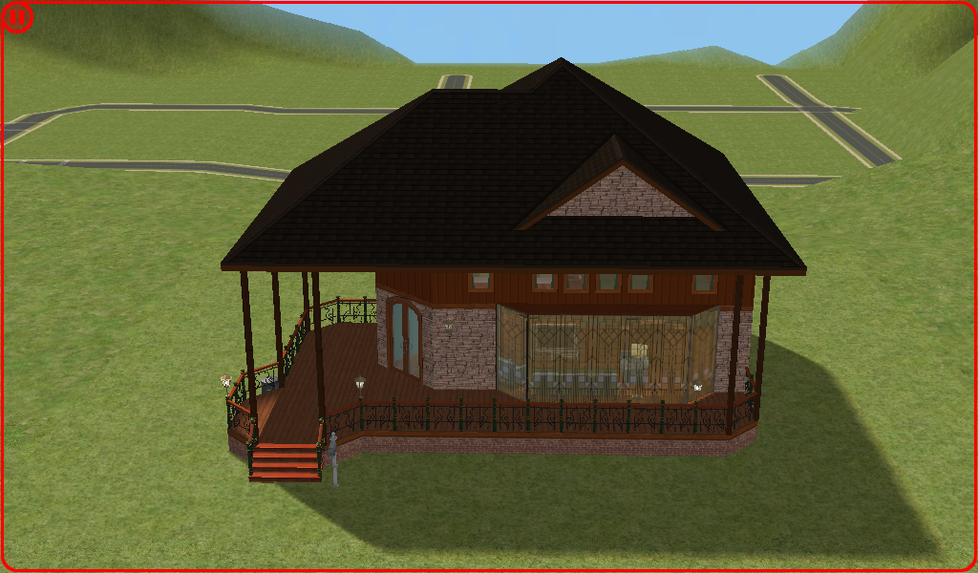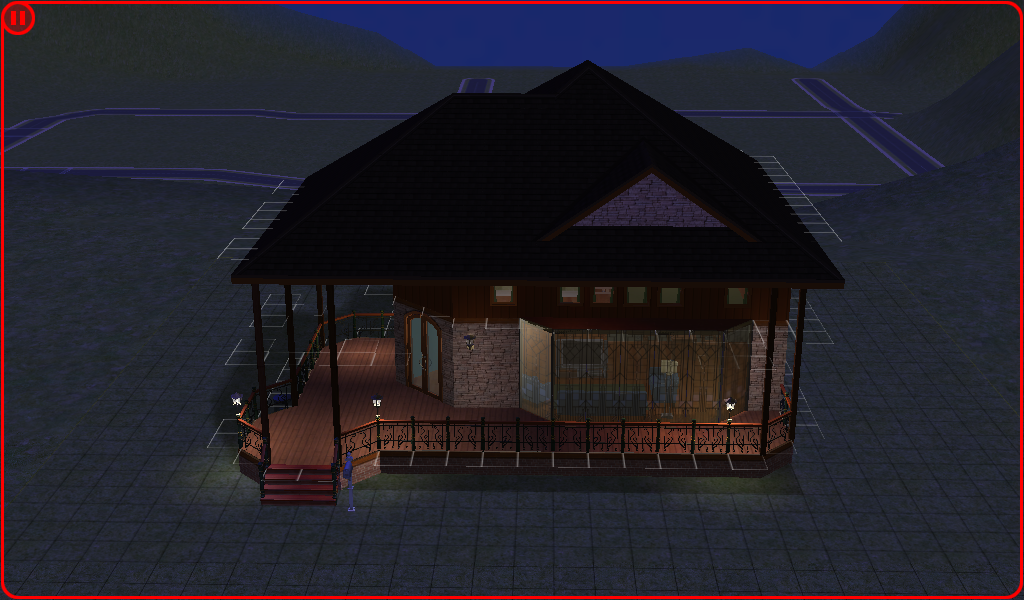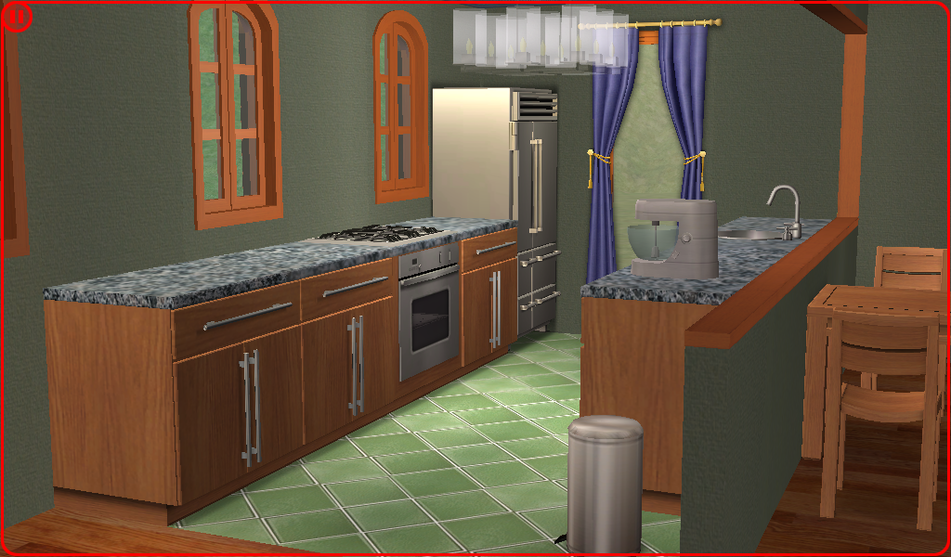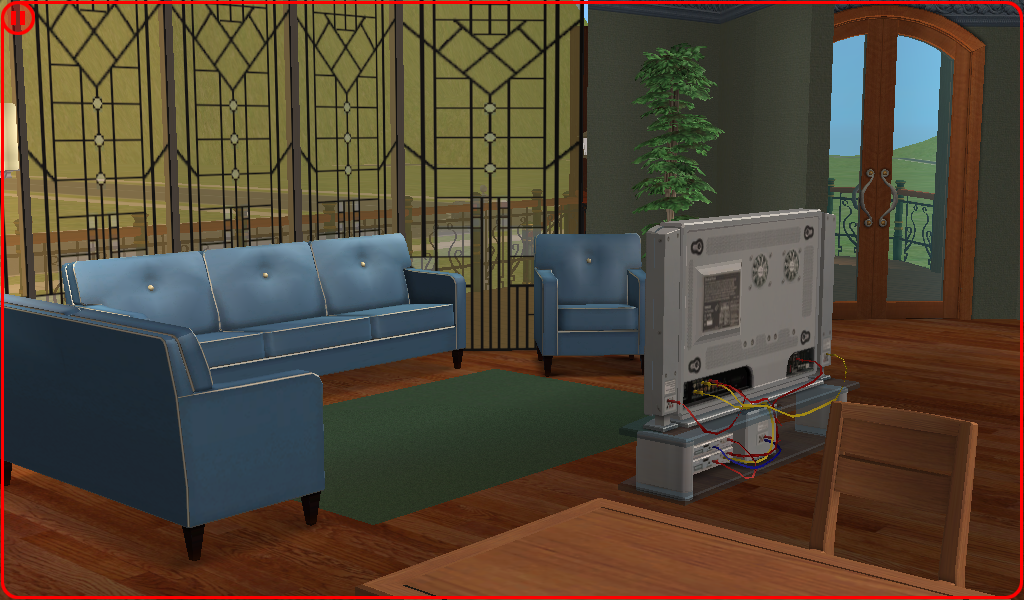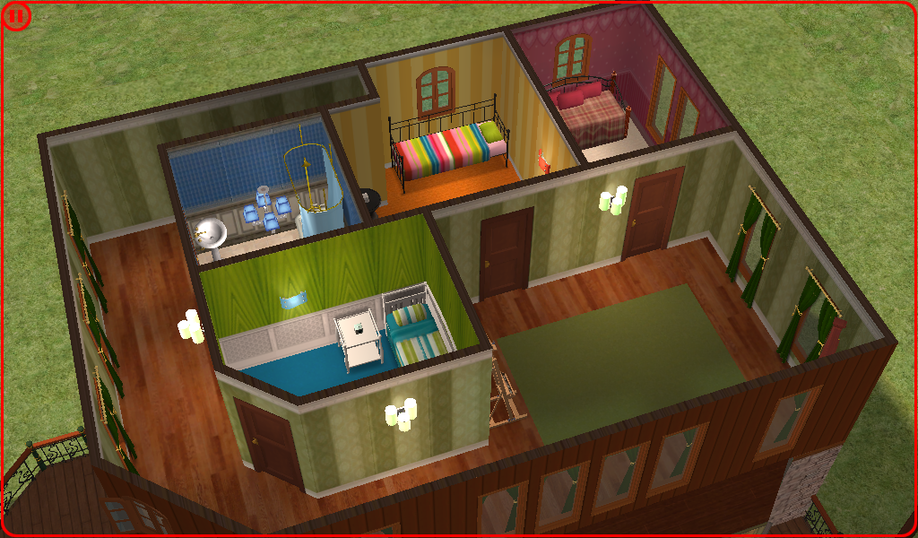 Key:
RED - Line these up on each floor to properly align as you build upward
X - Spaces occupied by stairs
= - Doubled lines as walls are meant to be doors/gates

First Floor: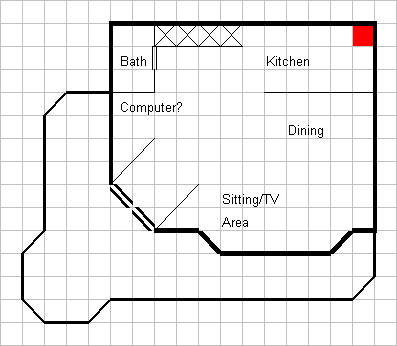 Second Floor: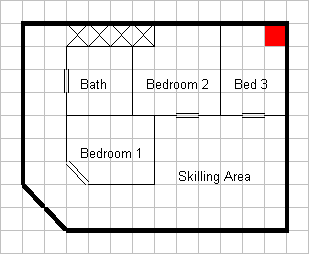 Additional Notes:
01.) Though I forgot to name it on the floorplan, the front portion of the downstairs is obviously meant to be a porch. There's PLENTY of room out here to do what you will with it, including seating, and perhaps a grill. The columns were made by stacking custom columns which stand on corners.
02.) Using a half-wall rather than Tiggy's Wall Cutouts as I did is also a viable option for splitting the kitchen from the rest of the room, and makes a much better alternative to an actual wall, as it separates and yet still leaves the room feeling open.
03.) A desk with a computer can easily fit in the niche on the side of the bathroom, and a tall plant can be set along side it, buried in the back, to add some color and add points to the environment rating.
04.) As I said, the bedrooms are rather small, but moving walls around could very easily provide more room.
05.) Redoing the roof on this house could change the look entirely, and experimenting is key. Just remember to
save your work
.
I hope you have a lot of ideas for this one, because I kind of drew a blank while I was building it. I blame the heat~
This floorplan, while I